FEMALE SEXUAL PROBLEMS: TISANE, HERBS, PLANT
FEMALE SEXUAL PROBLEMS: TISANE, HERBS, PLANT
Le sexe vous ennuie-t-il? ET VOUS PENSEZ QUE C'EST JUSTE VOUS? Aucune femme ou aucun homme n'a été forcé de ne pas aimer le sexe, si tel est votre cas, il y a un problème quelque part. Pour en savoir plus sur cette pathologie et notre traitement naturel, cliquez sur le produit ou contactez nos experts sur WhatsApp: +22990431725
TRAITEMENT AUX HERBES POUR LES PROBLÈMES SEXUELS FÉMININS
Les problèmes sexuels chez une femme peuvent survenir sous n'importe quelle forme (dyspareunie, sécheresse vaginale, trouble de l'excitation sexuelle, etc.) pendant les rapports sexuels. Ce qui suppose être un moment agréable entre les deux partenaires devient un cauchemar. Néanmoins, notre remède naturel a les bonnes propriétés pour lutter contre ces pathologies ennuyeuses qui vous privent de la merveilleuse expérience des rapports sexuels.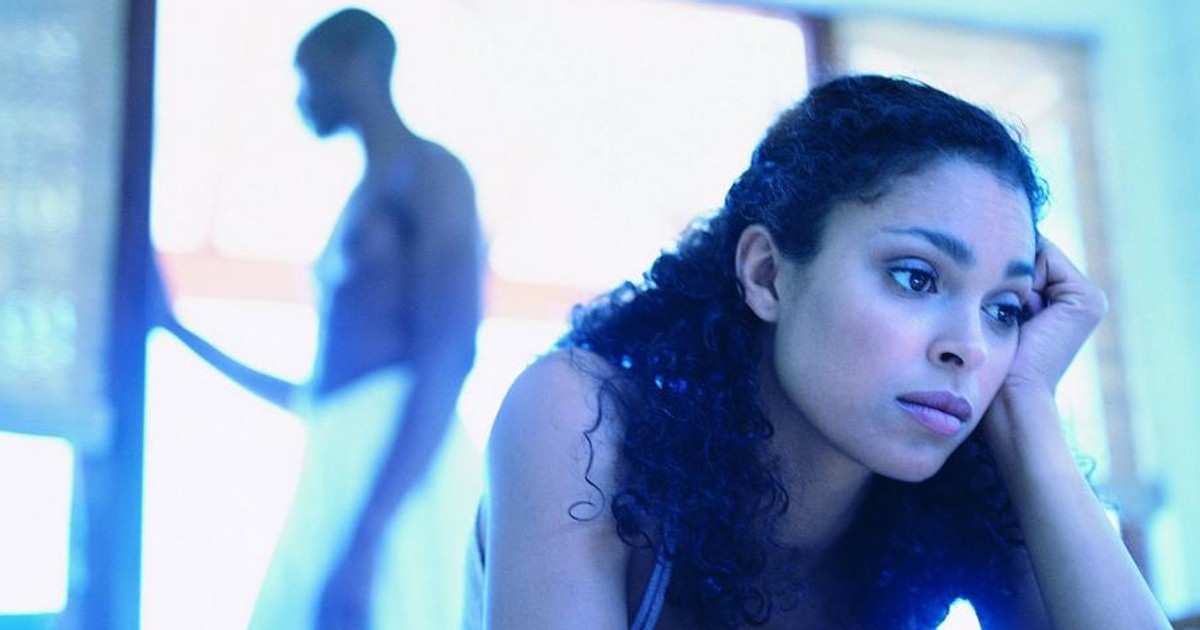 ​
Par conséquent, le dysfonctionnement sexuel, qui peut affecter n'importe quelle partie du cycle de la réponse sexuelle (par exemple, la libido, l'excitation et l'orgasme), est une condition très répandue chez les femmes et est associée à des conséquences négatives importantes pour la qualité de vie. Heureusement, il existe des agents traditionnels efficaces disponibles pour traiter cette affection, en particulier dans la cohorte postménopausique.
Ce traitement naturel que nous vous proposons contient des anti-dépresseurs naturels, des alcaloïdes et d'autres propriétés qui aident à lutter contre toute forme de dysfonctionnement sexuel. Cette tisane est le remède parfait à votre relation sexuelle insatisfaite.Elle est considérée comme un aphrodisiaque, un stimulant, un rehausseur d'humeur et un tonique ainsi qu'un stimulant sexuel. Soyez rassuré, cela a fonctionné pour beaucoup.
Comment ça marche?

En règle générale, à l'exception d'un diagnostic trop tardif, notre remède naturel peut relancer votre relation sexuelle assez facilement et sans effets secondaires. Notre traitement à base de plantes naturelles pour le dysfonctionnement sexuel est spécialement conçu pour les patients qui souhaitent sauver ou leur relation. C'est un remède naturel, efficace et durable. C'est beaucoup plus efficace que l'homéopathie. Fais nous confiance! C'est le secret pour se débarrasser de la dyspareunie qui pourrait signifier une condition sous-jacente.
La solution que nous proposons pour se débarrasser des dysfonctionnements sexuels féminins est constituée de tisanes. Ce remède naturel est composé à 100% de plantes. Les plantes que nous utilisons se sont avérées efficaces. Ils entrent même dans la composition de certains médicaments. Nous vous offrons un avantage certain: l'absence d'effets indésirables et de contre-indications.
En plus des herbes pour soulager les symptômes douloureux, ce remède naturel contient également des herbes qui réduisent le taux d'œstrogène dans le sang. Cela aide à bloquer la sensation de douleur, de brûlure , de pulsation ou de déchirure. Ne vous inquiétez pas, c'est la solution à base de plantes parfaite pour traiter le dysfonctionnement sexuel. Vous retrouverez rapidement votre plaisir sexuel !!!
contact/whatsapp: +22990431725
NB: Il est important de garder une trace des symptômes que vous ressentez et de leur durée pour un traitement efficace.
DURÉE DU TRAITEMENT
La durée de notre traitement naturel pour soigner l'endométriose dépendra de la cause de votre dysfonctionnement sexuel et des organes touchés. La durée du traitement varie de 1 à 2 mois. Repos assuré! C'est le secret pour restaurer votre désir sexuel et votre santé. Nos soins sont individualisés. Cela variera en fonction de vos symptômes et de vos attentes.
Causes
Les problèmes sexuels se développent souvent lorsque vos hormones sont en mouvement, comme après avoir eu un bébé ou pendant la ménopause. Les maladies graves, telles que le cancer, le diabète ou les maladies cardiaques et vasculaires (cardiovasculaires), peuvent également contribuer au dysfonctionnement sexuel.
Quelles sont les causes du dysfonctionnement sexuel?
Le dysfonctionnement sexuel peut être le résultat d'un problème physique ou psychologique.
Causes physiques. De nombreuses conditions physiques et / ou médicales peuvent causer des problèmes de fonction sexuelle. Ces conditions comprennent l'endométriose, le kyste ovarien, l'adénomyose, le diabète, les maladies cardiaques, les maladies neurologiques, les déséquilibres hormonaux, la ménopause ainsi que les maladies chroniques telles que la maladie rénale ou l'insuffisance hépatique et l'alcoolisme ou la toxicomanie .
Causes psychologiques. Ceux-ci comprennent le stress et l'anxiété liés au travail, les préoccupations concernant les performances sexuelles, les problèmes conjugaux ou relationnels, la dépression, les sentiments de culpabilité ou les effets d'un traumatisme sexuel passé.
Causes hormonales. Des niveaux plus faibles d'œstrogènes après la ménopause peuvent entraîner des changements dans vos tissus génitaux et votre réactivité sexuelle.

Le désir sexuel diminue également lorsque les niveaux hormonaux diminuent. Les niveaux d'hormones de votre corps changent également après l'accouchement et pendant l'allaitement, ce qui peut entraîner une sécheresse vaginale et affecter votre désir d'avoir des relations sexuelles.
Quels sont les signes de dysfonctionnement sexuel?
Trouble de la douleur sexuelle

Sécheresse vaginale

Trouble de l'excitation sexuelle

Faible désir sexuel

Trouble de l'excitation sexuelle

Trouble orgasmique
CONSEIL
Avant de traiter ou de chercher un remède pour un dysfonctionnement sexuel, il est nécessaire de trouver la cause profonde du problème.
Comment diagnostique-t-on la dysfonction sexuelle féminine?
Pour diagnostiquer le dysfonctionnement sexuel féminin, le médecin commencera probablement par un examen physique et une évaluation approfondie des symptômes. C'est pourquoi il est important de suivre les symptômes et combien de temps ils persistent pour un diagnostic précis.
Le médecin peut effectuer un examen pelvien pour évaluer la santé des organes reproducteurs et un frottis Pap pour détecter les changements dans les cellules du col de l'utérus (pour rechercher un cancer ou une affection précancéreuse). Il ou elle peut ordonner d'autres tests pour écarter tout problème médical pouvant contribuer au dysfonctionnement sexuel de la femme.
Comment la dysfonction sexuelle féminine est-elle traitée?
L'approche idéale pour traiter le dysfonctionnement sexuel féminin implique un effort d'équipe entre la femme, les médecins, les thérapeutes qualifiés et les médecins traditionnels. D'autres stratégies de traitement se concentrent sur les éléments suivants:
Fournir une éducation sur l'anatomie humaine, la fonction sexuelle et les changements normaux associés au vieillissement, ainsi que les comportements sexuels et les réponses appropriées.
Fournir des techniques de distraction ; exercices avec rapports sexuels; la musique, les vidéos ou la télévision peuvent être utilisées pour augmenter la relaxation et éliminer l'anxiété.
Les comportements non coïtaux encourageants (une activité physiquement stimulante qui n'inclut pas les rapports sexuels), comme le massage sensuel , peuvent être utilisés pour favoriser le confort et augmenter la communication entre les partenaires.
Minimiser la douleur. L'utilisation de positions sexuelles permettant à la femme de contrôler la profondeur de pénétration peut aider à soulager certaines douleurs.

Les lubrifiants vaginaux peuvent aider à réduire la douleur causée par la friction, et un bain chaud avant les rapports sexuels peut aider à augmenter la relaxation.
D'autres plantes pour aider à la dysfonction sexuelle féminine
Angelica Sinensis,

Cimicifuga racemosa,

Cane Hermon;

Ginkgo biloba,

Humulus lupulus,

Lepidium meyenii,

Tribulus Terrestris,

Trifolium pratense, et

Vitex agnus-castus.
Contact/whatsapp: +22990431725
HERBAL TREATMENT FOR FEMALE SEXUAL PROBLEMS
Sexual problems in a woman can occur in any form (dyspareunia, vaginal dryness, sexual arousal disorder, etc) during sex. What supposes to be an enjoyable moment between the two partners becomes a nightmare. Nevertheless, our natural remedy has the right properties to combat these annoying pathologies that deprive you of the wonderful experience of sexual intercourse.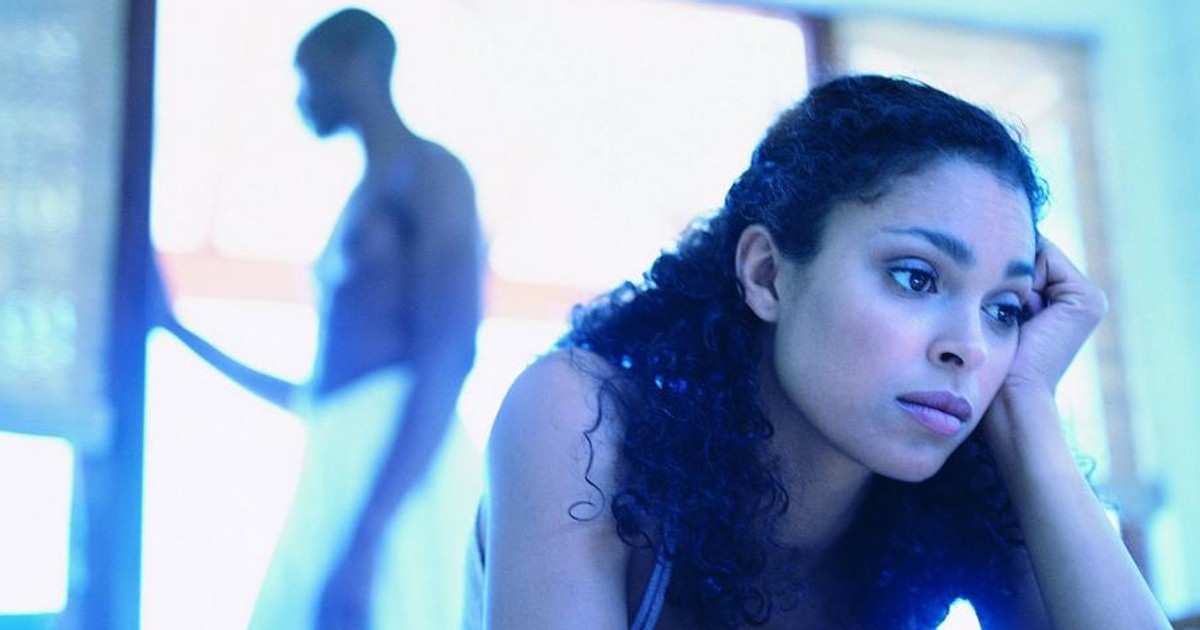 ​
Hence, Sexual dysfunction, which may affect any part of the sexual response cycle (e.g., libido, arousal, and orgasm), is a highly prevalent condition among women and is associated with significant negative consequences for the quality of life. Fortunately, there exist effective traditional agents available to treat this condition, especially in the postmenopausal cohort.
This natural treatment that we offer you contains natural anti-depressants, alkaloids, and other properties that help to fight against any form of sexual dysfunction. This herbal tea is the perfect cure to your unsatisfied sexual relationship, It is reported to be an aphrodisiac, stimulant, mood enhancer, and a tonic as well as a sexual stimulant. Be rest assured, it has worked for many.
HOW does IT work?

As a rule, with the exception of a diagnosis that is too late, our natural remedy can revive your sexual relationship quite easily and without side effects. Our natural herbal treatment for sexual dysfunction is specially designed for patients who willing to save or their relationship. It is a natural, effective, and lasting remedy. It is much more effective than homeopathy. Trust us! It's the secret to getting rid of dyspareunia which could signify an underlying condition.
The solution we offer to get rid of female sexual dysfunction is made up of herbal teas. This natural remedy is 100% made from plants. The plants we use have proven to be effective. They even enter into the composition of certain drugs. We offer you a definite advantage: the absence of undesirable effects and contraindications.
In addition to herbs to relieve painful symptoms, this natural remedy also contains herbs that reduce the level of estrogen in the blood. This helps block the aching, burning, throbbing, or ripping sensation. Don't worry, it's the perfect herbal solution for treating sexual dysfunction. You will regain your sexual pleasure quickly!!!
contact/whatsapp: +229 62 79 67 67
NB: It is important to keep a record of the symptoms you feel and how long it has lasted for an effective treatment.
DURATION OF TREATMENT
The duration of our natural treatment to cure endometriosis will depend on the cause of your sexual dysfunction and the organs affected. The duration of treatment varies from 1 to 2 months. Rest assured! It's the secret to restoring your sexual desire and health. Our care is individualized. It will vary depending on your symptoms and expectations.
Causes
Sexual problems often develop when your hormones are in flux, such as after having a baby or during menopause. Major illnesses, such as cancer, diabetes, or heart and blood vessel (cardiovascular) disease, can also contribute to sexual dysfunction.
What Causes Sexual Dysfunction?
Sexual dysfunction can be a result of a physical or psychological problem.
Physical causes. Many physical and/or medical conditions can cause problems with sexual function. These conditions include endometriosis, ovarian cyst, adenomyosis, diabetes, heart disease, neurological diseases, hormonal imbalances, menopause plus such chronic diseases as kidney disease or liver failure, and alcoholism or drug abuse.
Psychological causes. These include work-related stress and anxiety, concern about sexual performance, marital or relationship problems, depression, feelings of guilt, or the effects of past sexual trauma.
Hormonal causes. Lower estrogen levels after menopause may lead to changes in your genital tissues and sexual responsiveness.

Sexual desire also decreases when hormonal levels decrease. Your body's hormone levels also shift after giving birth and during breast-feeding, which can lead to vaginal dryness and can affect your desire to have sex.
USEFUL: ENDOMETRIOSIS: PLANT, ROOT, HERBAL TEA
What are the signs of sexual dysfunction?
​
Sexual pain disorder
Vaginal dryness
Sexual arousal disorder
Low sexual desire
Sexual arousal disorder
Orgasmic disorder
ADVICE
Before treating or seeking a cure for sexual dysfunction it is necessary to find out the root cause of the problem.
How Is Female Sexual Dysfunction Diagnosed?
To diagnose female sexual dysfunction, the doctor likely will begin with a physical exam and a thorough evaluation of symptoms. Which is why it is important to keep track of symptoms and how long it has persisted for an accurate diagnosis.
The doctor may perform a pelvic exam to evaluate the health of the reproductive organs and a Pap smear to detect changes in the cells of the cervix (to check for cancer or a pre-cancerous condition). He or she may order other tests to rule out any medical problems that may be contributing to the woman's sexual dysfunction.
How Is Female Sexual Dysfunction Treated?
The ideal approach to treating female sexual dysfunction involves a team effort between the woman, doctors, and trained therapists, and traditional doctors. Other treatment strategies focus on the following:
Providing education about human anatomy, sexual function, and the normal changes associated with aging, as well as sexual behaviors and appropriate responses.
Providing distraction techniques; exercises with intercourse; music, videos, or television can be used to increase relaxation and eliminate anxiety.
Encouraging non-coital behaviors (a physically stimulating activity that does not include intercourse), such as sensual massage, can be used to promote comfort and increase communication between partners.
Minimizing pain. Using sexual positions that allow the woman to control the depth of penetration may help relieve some pain.
Vaginal lubricants can help reduce pain caused by friction, and a warm bath before intercourse can help increase relaxation.
Other plants to help with female sexual dysfunction
Angelica Sinensis,
Cimicifuga racemosa,
Ferula hermonis,
Ginkgo biloba,
Humulus lupulus,
Lepidium meyenii,
Tribulus Terrestris,
Trifolium pratense, and
Vitex agnus-castus.
contact/whatsapp: +229 62 79 67 67