WHAT IS DIABETES?
Diabetes is a chronic condition associated with abnormally high levels of sugar (glucose) in the blood. Insulin produced by the pancreas lowers blood glucose. Absence or insufficient production of insulin, or an inability of the body to properly use insulin causes diabetes. Read to the end to discover the best health tips for diabetes
WHAT ARE THE CAUSES OF DIABETES?
​
Diabetes occurs when your blood glucose, also called blood sugar is, too high.
Blood glucose is your main source of energy and comes mainly from the food you eat.
Insulin, a hormone made by the pancreas, helps glucose get into your cells to be used for energy.
HERBAL TEA FOR DIABETES

The herbal tea for diabetes we propose is made from the perfect combination of African herbs that help reduce sugar level. This herbal tea not only reduces sugar but also helps reduce the risk of cancer development. Hence, this is the best herbal tea for diabetes cure for you if you have diabetes.
If you have diabetes do not hesitate to take advantage of this herbal tea for diabetes!! Click here
TO GET MORE INFORMATION ABOUT THIS PRODUCT CALL contact/WhatsApp: +22990431725
WHAT ARE THE SYMPTOMS OF DIABETES?
​
Increased thirst and urination
increased hunger
fatigue
blurred vision
numbness or tingling in the feet or hands
sores that do not heal
unexplained weight loss
WHAT ARE THE HEALTH TIPS TO FOLLOW IF YOU HAVE DIABETES?
​
Keep your blood sugar at a target level (which you set with your doctor)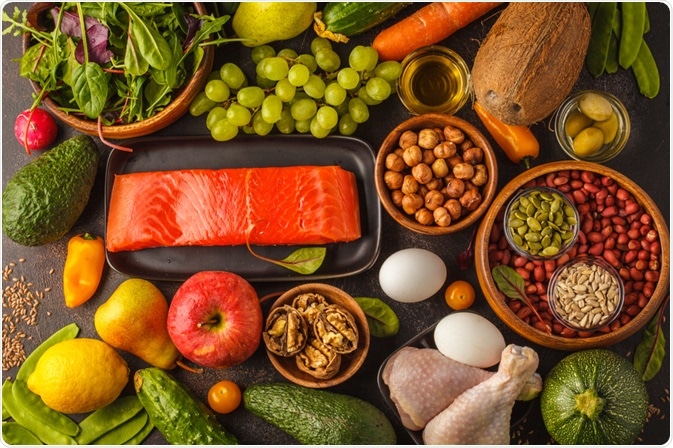 ​
Eat a good diet that spreads carbohydrate throughout the day. Carbohydrate- the body's main source of fuel- affects blood sugar more than any other nutrient. Carbohydrate is in fruits, vegetables, milk, and yogurt. It is also found in bread, cereals, vegetables such as potatoes and corn, and sugary foods such as candy and cakes.
​
Aim for at least 2 1/2 hours of exercise a week. Walking is a good choice. You also may want to do other activities, such as running, swimming, cycling, or playing tennis or team sports. if your doctor says it's okay, do muscle-strengthening exercises 2 times a week and aim for 3 times a week.
​
Check your blood sugar as often as your doctor recommends. It is important to keep track of any symptoms you have, such as low blood sugar, and any changes in your activities, diet, or insulin use.
​
Talk to your doctor before you start taking aspirin every day. Aspirin can help certain people lower their risk of a heart attack or stroke. But taking aspirin isn't right for everyone, because it can cause serious bleeding.
What fruits can a diabetic eat and which ones to avoid
Fruits that a diabetic can eat
​
All fruits can be consumed by diabetics, provided they are consumed in small quantities, so as not to stimulate the increase in blood sugar. The most indicated are those with bagasse or shell.
In general, it is recommended to consume 2 to 4 units per day, remembering that 1 medium fresh fruit contains around 15 to 20 g of carbohydrates, which is also found in 1/2 glass of juice or in 2 tablespoons of dried fruits.
Fruits to avoid
​
Some fruits should be consumed in moderation by diabetics for containing more carbohydrates or for having less fiber, which facilitates the absorption of sugar in the intestine. The main examples are fruits in syrup (canned), watermelon, fig, and tamarind. It is also important to take into account the glycemic index of fruits, since the higher it is the more the blood sugar will rise.
What is the best time to eat fruit?
The diabetic should prefer to eat fruits immediately after the main meals (lunch and dinner) as dessert. But it is also possible to eat a fruit rich in fiber, such as kiwi or orange with bagasse at breakfast or at snacks.
Can I eat dehydrated fruits and nuts?
​
Dried fruits such as raisins, apricots, and dried plums should be consumed in small amounts since despite being smaller, they have the same amount of sugar as fresh fruit. In addition to this, the nutritional labeling of foods should be observed, if the broth of the canned fruit has sugar or if sugar is added during the dehydration process of the fruit.
Oilseeds or nuts like merey, hazelnuts, cashews, almonds and walnuts, contain fewer carbohydrates than other fruits and are good sources of fats that improve cholesterol and prevent diseases. However, they should also be consumed in small amounts, as they are quite caloric.
Take advantage of this natural treatment to fight diabetes!
IF YOU FOUND ThIS ARTICLE USEFUL, DROP A COMMENT BELOW.
FOR MORE QUESTIONS ON OUR PRODUCT
You just have to click here!!!
OR CALL/WHATSAPP +22990431725
we deliver worldwide!